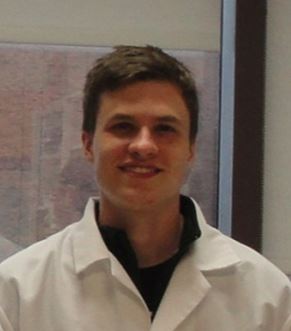 Scott Baughan
Biography
Education: Saginaw Valley State University, B.S. in Biology
Year in Program: G2
Thesis Mentor: Dr. Michael Tainsky
 
Research Interests
My major interest is synthetic biology and the use of strategies in synthetic biology for engineering novel systems for the investigation and treatment of human disease. Additionally, I am interested in the genetic basis of disease, especially for the purposes of susceptibility testing and clinical prediction to better the screening and preventative care of patients.
Honors and Awards
 Research Grant Recipient, Saginaw Valley State University SRCI
Publications
Multifaceted role of the ubiquitin ligase Itch in immune regulation.
Venuprasad K, Zeng M, Baughan SL, Massoumi R.
Immunol Cell Biol. 2015 May-Jun;93(5):452-60. doi: 10.1038/icb.2014.118.